As a former Social Studies teacher, I love, love, LOVE election day. I can't believe that it's already been 4 years since I was in what became my final year of classroom teaching! It was a fun semester, especially since I had a great group of Grade 9 students with whom I followed the last American presidential election.
I found that aside from teaching them the ins and outs of the political system, election process, etc., that humour was a HUGE component of getting them interested in such an important current event. Thanks to the likes of Rick Mercer, SNL, Stephen Colbert and Jon Stewart (along with some excellent sound bites from Sarah Palin and Joe Biden), class was fun, sarcasm was rampant and information was interesting.
Since election day 2012 is upon us, I thought I'd share a bit of my humourous side with the help of someecards.com. I'll be taking an unbiased approach by making fun of each party and all candidates, so please read the following with tongue firmly planted in cheek. Oh, and if you are an American citizen - please don't forget to do your civic duty and VOTE! :)
Happy that Election Day is finally here? So are millions of Facebookers around the world: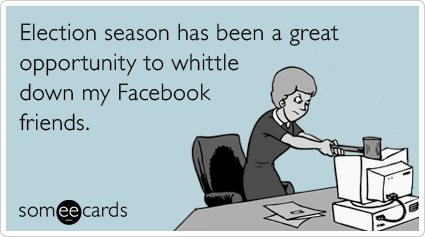 Poor Obama's had a rough term in office...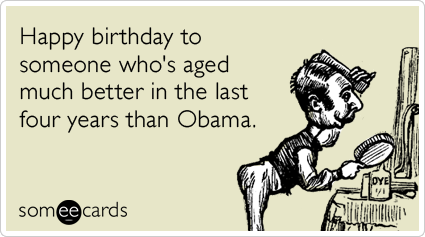 Bad publicity seems to be plaguing a few Republican candidates lately...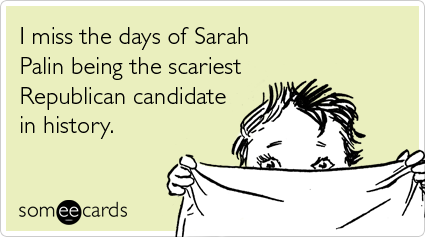 ...while Joe Biden has managed to keep his comments to himself (except during the debate):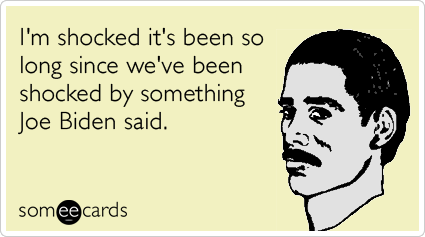 Still unsure who to vote for? Maybe these final two ecards will help you figure it out: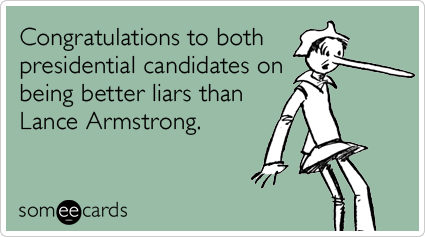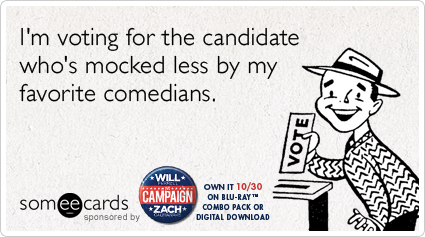 Yes - I will be watching as election results pour in tonight. Hopefully we'll have a winner by the time I head to bed!
Vanessa